If you live in a tropical or sub-tropical climate, where the temperatures hover above 30 degrees Celsius, you are on the right page. The topic revolves around the ingestion of healthy and colling summer yogic drinks. However, before you go into the details, you must understand the relationship between Ayurvedic diet and yoga first. Both Ayurveda and Yoga have originated from the 'Vedas'. Moreover, Ayurveda is described textually as the 'science of life' and yoga as 'the practice'. So, now you can understand, how an ayurvedic or yogic diet can affect your life or body.
According to ayurvedic principles, you must eat or drink food in keeping with the seasons. So, your cooling drinks should comprise ingredients suitable for the summers, in this case. Apart from honouring the seasonal rhythms, you must keep in mind your 'Prakriti'. Vata, Pitta, and Kapha are the three dominant doshas that govern each one of us. Thirdly, you should keep in mind the type of foods you ingest according to their Ph levels. Some fruits are acidic, some astringent in nature, and some very sweet, and alkaline. Before we move to the best healthy and cooling summer drinks this season, you should keep in mind, to avoid artificial sugars.
Here are the top seven yogic drinks for summers.
7 Best Summer Yogic Drinks
Buttermilk – is one of the best, refreshing drinks for summers. It is packed with probiotics that are nothing but, healthy gut bacteria. It cleanses the gut and helps you to digest your food easily. Buttermilk also contains electrolytes that maintain the water balance of the body. Moreover, you should also keep in mind, that sodas cool the body temporarily. However, buttermilk can cool the organs as well. It also helps women who are beyond their 50s to cool off. You will also be amazed to know, that buttermilk aids in weight loss and also keeps the skin glowing. What more could you ask for? However, if you have an acidic constitution, you should refrain from having it.
Pomegranate Juice – is another cool summery drink, that you should have. It is an ideal summer drink that can detoxify your body. The juice also helps you in building a strong immune system. Pomegranate also helps to reduce blood pressure and enhances the body's antioxidant levels. The fruit has adequate Vitamin C, Iron, and other micronutrients. Additionally, it also pacifies all the three doshas. So, you should have this drink without any doubt.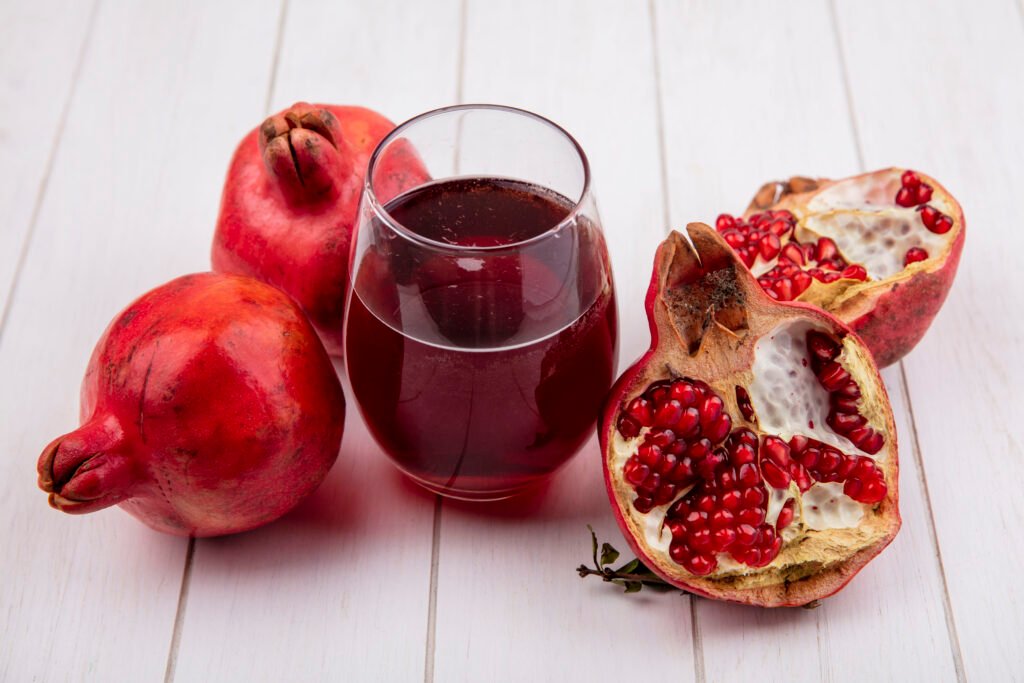 Sattu Sharbat – It is nothing but ground-roasted Bengal gram. Most Indians are well-acquainted with its benefits. No matter, if you suffer from indigestion or excess heating, this can alleviate all your issues. Dehydration is a common problem in the summers. Although water is the best substitute, you cannot forget that sattu has additional benefits, on and above hydration. It is a rich source of proteins and fibres. If you are diabetic, then also you can have sattu sharbat. It is low on the glycaemic index as well. Most athletes who are heavily into workouts, drink this concoction to re-energize their bodies. It is also believed to improve bone strength. You can have the sharbat mixed with some mint leaves, roasted cumin and lime. Balance your doshas with the sattu sharbat.
Lemon Juice or Sharbat – This is another top summer cooler, that everybody drinks no matter which region they belong to. It is the universal summer drink, as lemons are present in every household. Commonly called, Nimbu Paani across various cultures, this is one drink that can set many things straight. It contains copious quantities of Vitamin C as well. So, you can call it one of the best immunity-boosting drinks. Jazz it up with roasted cumin powder and some mint leaves, and feel the punch. If you want some sweetness in your lemon sharbat, you can add some honey or maple syrup. There is another amazing fact, that you should know here. It balances all three doshas, so everyone can have it.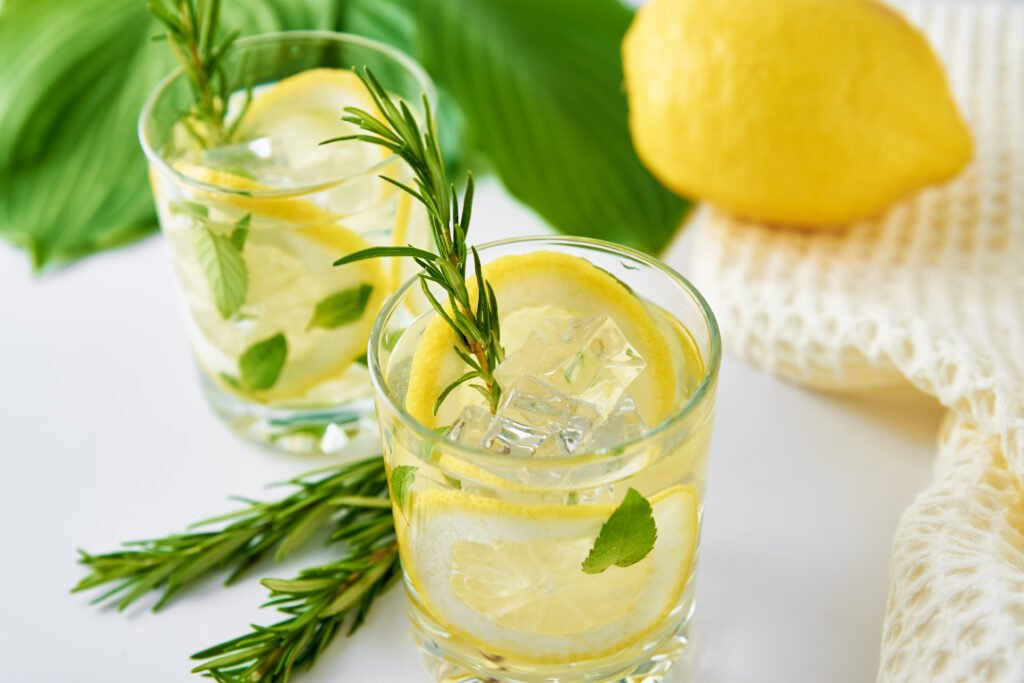 Aam Panna – It is another refreshing and healthy summer drink, that everybody loves. Some people will also address it as a raw mango drink. You have to boil the raw mangoes, peel them, and make a puree with the pulp. Add some sugar, roasted cumin powder, and salt. You are good to go. Some people also garnish this fabulous drink with mint or coriander sprigs. The fruit is high in Vitamin C and is the ideal drink for the summers. You will be amazed to know, that it is a great drink for weight watchers as well. It contains only 65 calories per 100 gms. Additionally, green mangoes or Kairi have a lot of fibre. It is suitable for Vata and pitta prakriti individuals, due to its sour and astringent properties.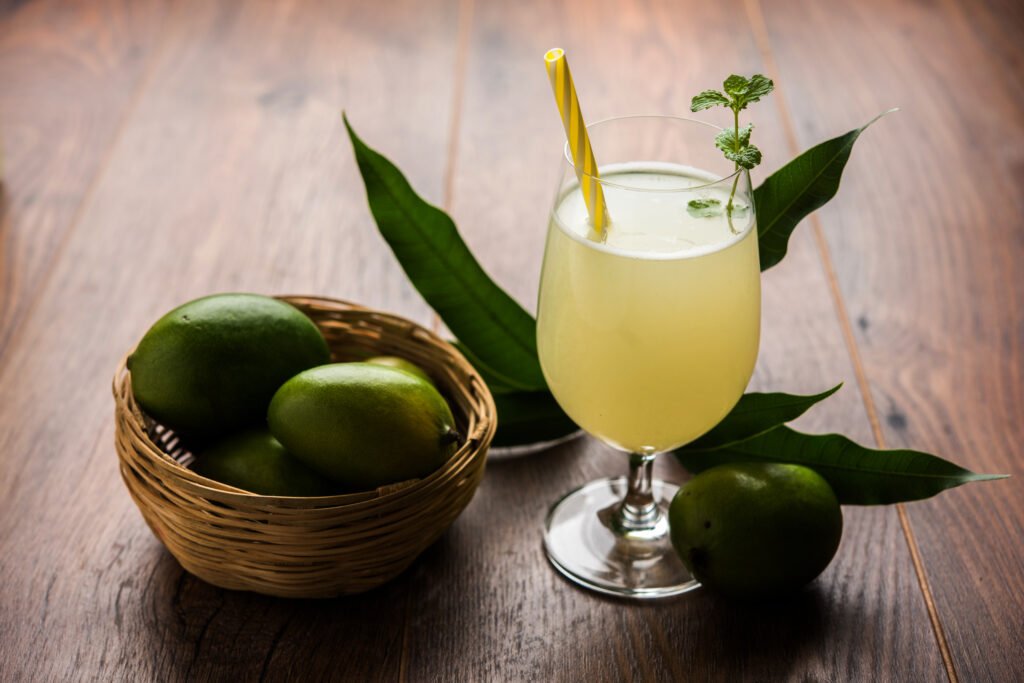 Coconut Water – This is another refreshing drink, that you should have. Yogis are all praises for this drink. Firstly, coconut water is very low in calories and carbohydrates. Moreover, it contains a generous amount of potassium, sodium, and magnesium. Additionally, it also aids in hydration. You can drink it, if you have high blood pressure. Furthermore, it is almost 94% water, with a good amount of nutrients. It acts as a coolant and pacifies the Vata and Pitta. So, you will find nearly everybody having it from street vendors during the summer months.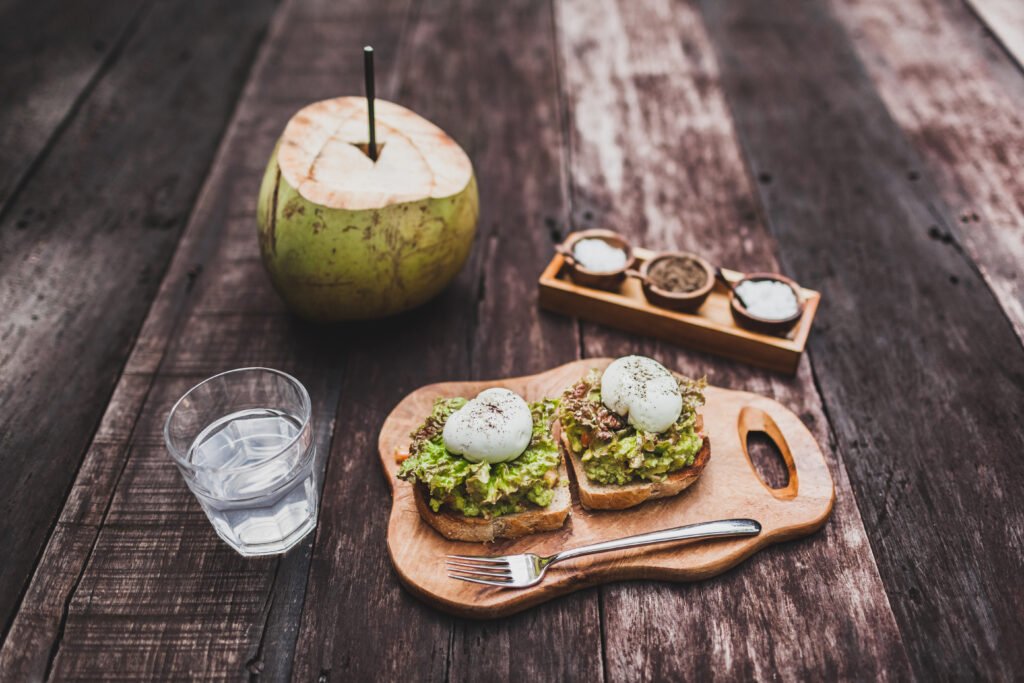 Watermelon Cooler – You probably cannot forget about watermelon, when discussing summer drinks. It is one of the main fruits that thrive during the summer months. It provides a lot of energy apart from reducing inflammation. If you have watermelon juice on a regular basis in the summers, you can avert heat stroke. Moreover, it has high fibre content and water content, so it aids in digestion, too. You can have it as it is without worrying about any garnishing. It is great for both Vata and Pitta Prakriti.
You can have these drinks during the summer months aplenty. Most yoga practitioners who want to stay healthy and energized inside out have them. By staying hydrated, yoga practitioners and teachers can also pass on the benefits to their students. You can have any two or all of them at different times of the week. Thus, these will also remove monotony and energize your life.
Also Read: What is Vegan Diet And Benefits